The Good Weekend Magazine
Burbia's Collaboration with The Good Weekend Magazine. A selection of tea towels based on the magazine's wonderful stories and talented artists.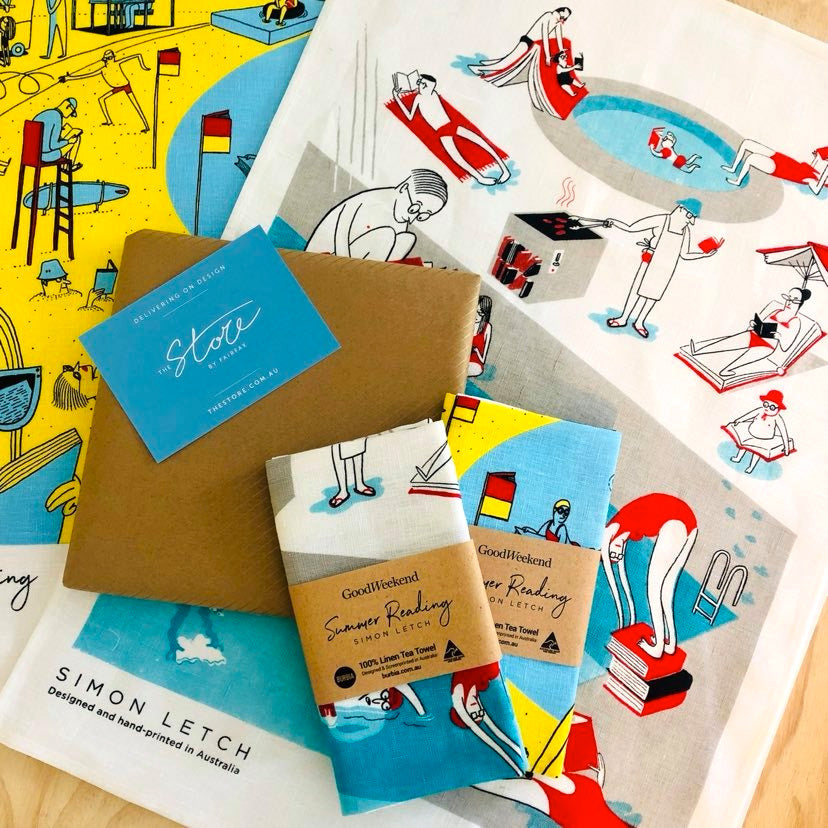 Summer Reading Series
First started in 2018, each end of year issue of the Good Weekend magazine features stunning Australian scenes drawn by acclaimed artist Simon Letch, and proudly printed by Burbia.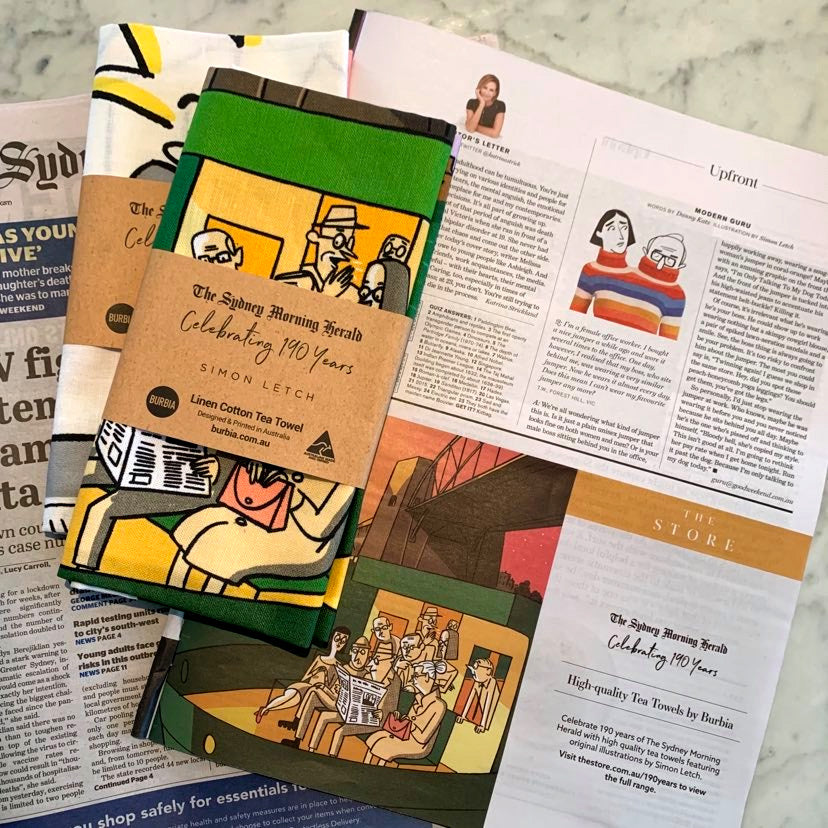 Kitchen Sink Drama Series
Limited Edition tea towel series based on the Kitchen Sink Drama weekly column in the Good Weekend Magazine, featuring written works by Paul Connolly and illustrations by Jim Pavlidis. Printed by Burbia.